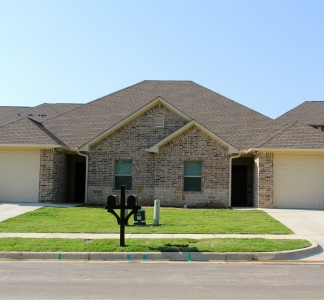 For more information or to schedule a showing,
click here
.
4020 Mobley Circle
Tyler, Tx 75707


Rent per Month:
$1,200
Year Built:
2015
Deposit:
$800
Pet Fee:
$600
Move-In Date:
June 7th
Sq. Ft. Under Roof:
1522
Sq. Ft. Heated and Cooled:
1135
Bedrooms:
2.00
Bathrooms:
2
Garage:
1
School District:
Chapel Hill

This is a great property set in a quite neighborhood with great neighbors. Each unit has a private fenced in back yard and is equipped with granite counter tops and stainless steel appliances. It is built to energy effiecient! All yard maintenance is included. Large roomy walk in closet
Community Details: UT Tyler/McDonald Rd
Introduction
Private neighborhood, very close to UT Tyler.
Directions
From Loop 323 Take Hwy 64 East. (towards Villa Montez). Take Right at Old Henderson Highway
Take Right on Haverhill Road then Left on Mobley Lane
RequestInfo
Call Bryan Davis at 903-245-2947 or Email bdavis@tylertxduplexes.com
© 2020 Mobile Investments & Property Rentals